July 5 Sponsored Walk
This is the event re-arranged from September 2021.
There will be no lessons being held at all on this day. Students will be dismissed after lunch to allow teachers to prepare for Open Evening.
Ongoing Fundraising Support
It has long been an aspiration for the school to develop a full-size all-weather AstroTurf sports pitch to enhance the physical education curriculum across a whole range of sports. Whilst our sports teams are undoubtedly very successful, the restrictions placed on them in terms of access to pitches in all weathers does hamper the development of the students. An Astroturf pitch will impact not only what sports we can offer but also the quality of skill development, tactical knowledge and understanding, and the students' overall enjoyment of taking part in different sports and being physically active. One of the PE department's main aims has always been to engage students in a physically active lifestyle which lasts not just for the five—possible seven years they are here at the school but for the rest of their lives; an Astroturf pitch would strengthen this aim. You can support us with this by making a donation through "gofundme"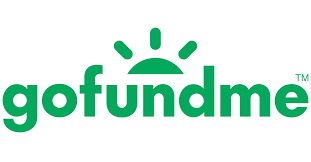 gofundme.com/f/sir-roger-manwoods-school-astroturf-pitch
AmazonSmile
As most households at some point use Amazon to make an online purchase of some sort, why not help the school at the same time, at no extra cost to you, by using AmazonSmile. When you shop AmazonSmile, you'll find the exact same low prices, vast selection and convenient shopping experience as Amazon.co.uk, with the added benefit that AmazonSmile will donate 0.5% of your eligible purchases to the school if you select the School as the charitable organization of your choice. When first visiting smile.amazon.co.uk, you will be prompted to select a charitable organisation. Please select The Manwood Trust from the menu.
Easyfundraising
We are also registered with easyfundraising. Over 6,000 shops and sites will donate to us when you use easyfundraising to shop with them – at no extra cost to yourself. These donations really mount up and make a BIG difference to us, so we'd really appreciate it if you could take a moment to sign up and support us. It's completely free and only takes a moment. To date, we have 96 supporters signed up and together they have raised £565.00 through their purchases on easyfundraising. You can find our easyfundraising page at https://www.easyfundraising.org.uk/causes/sirrogermanwoods/?utm_campaign=raise-more&utm_medium=email&utm_content=gs-e1
Manwoodian Magazine
The 2021-22 Manwoodian magazine will be published later this year. If you would be interested in purchasing advertising space within this addition please contact S.Acourt@srms.kent.sch.uk.
If you would like to help with any fundraising activities or support us in anyway please do get in touch development@srms.kent.sch.uk
Thank you for your continued and valued support. All of these fundraising opportunities allow us to maximise our government income on resources for our students' learning.